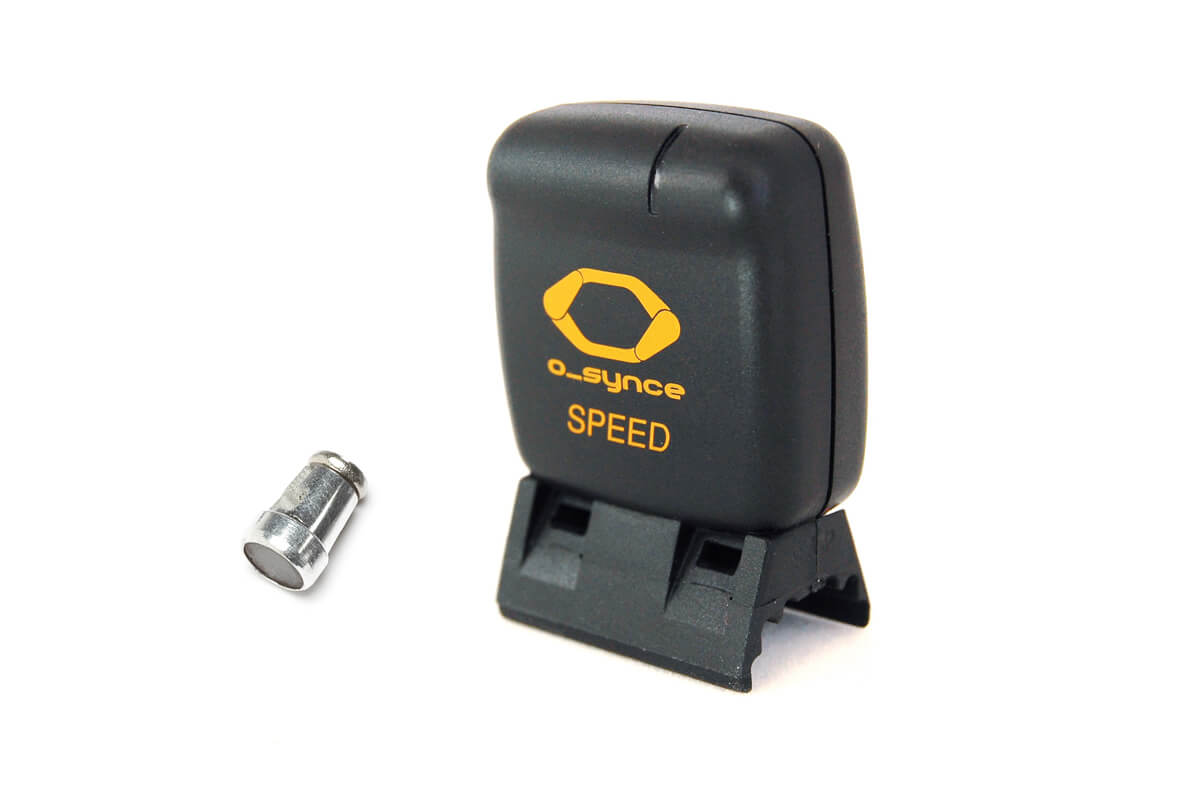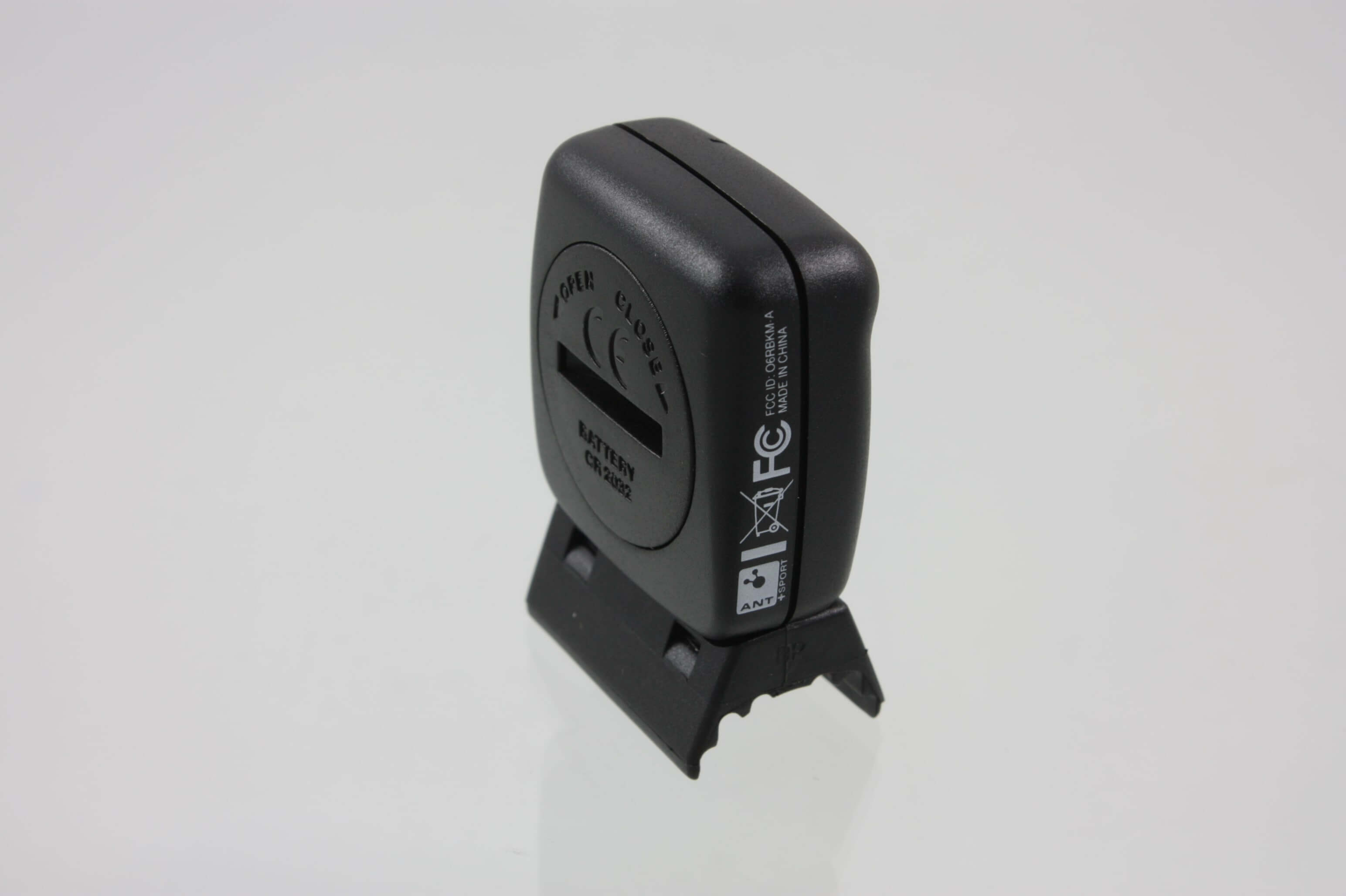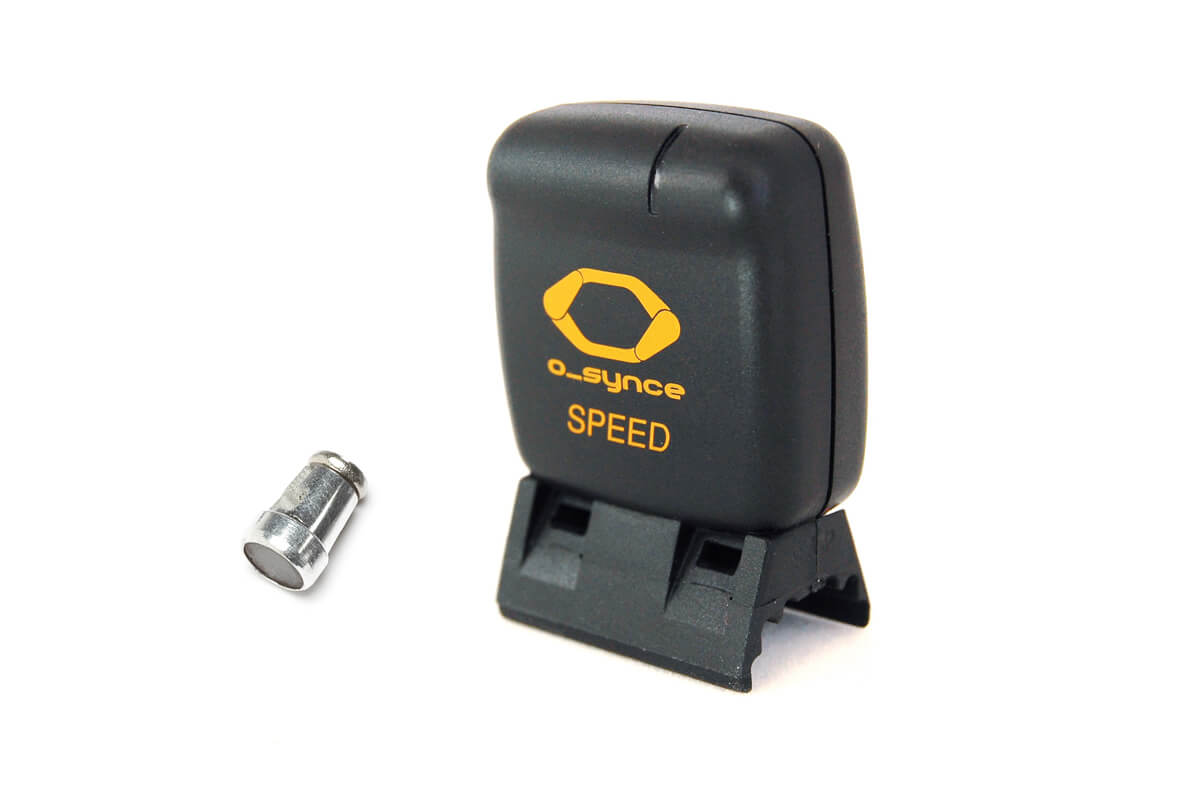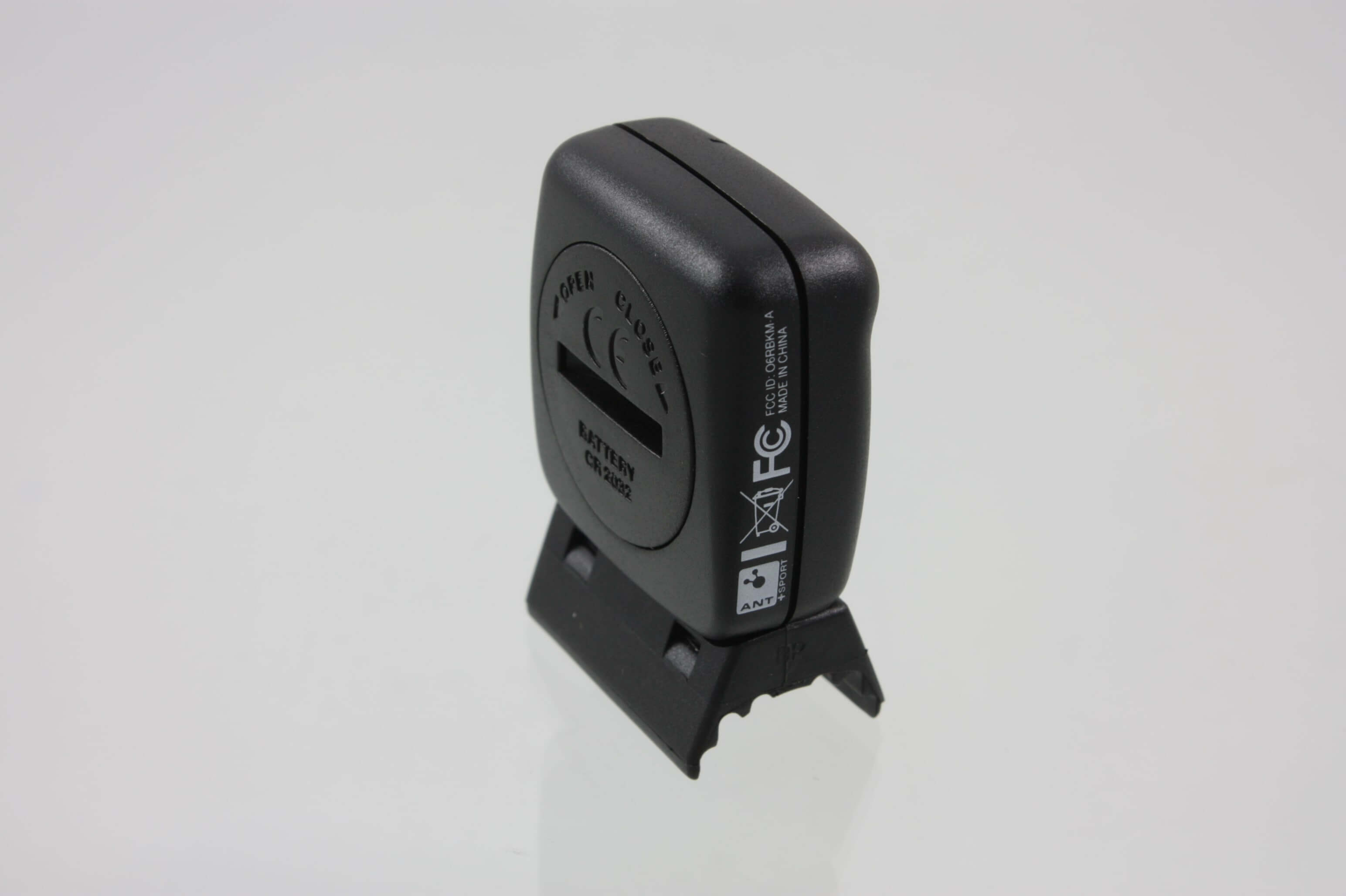 Available, delivery time 1-3 days
Product information "ANT+ speed sensor"
The digital Speed Sensor
The digital speed sensor ANT + speed fits all digital bike computers by o-synce. It is the ideal accessory to equip a second wheel with its own speed sensor or, in the worst case, replace a missing sensor.
Since it operates according to the Ant + standard, it reaches a range of approx. 4 meters and, if necessary, also works with devices from other manufacturers , which also set to Ant +. Included in the scope of delivery are the battery (CR2032) and mounting material.
FAQs
If the wheel circumference is measured correctly, our speed sensor is more precise.

The advantage of GPS: The wheel circumference as a source of error is eliminated.

With our speed sensors, however, you are independent of clouds or bridges that can interfere with the GPS signal. Speed sensors also react much faster to speed increases or braking maneuvers.

You will notice the advantage of our speed sensor most on steep, blocked climbs in the terrain: Here you ride slowly and at a variable speed. The speed is measured via the frequency of the signals from the spoke magnet, which corresponds to the distance actually ridden. The speed measurement is therefore independent of the altitude. And this altitude can falsify the displayed speed with GPS measurement.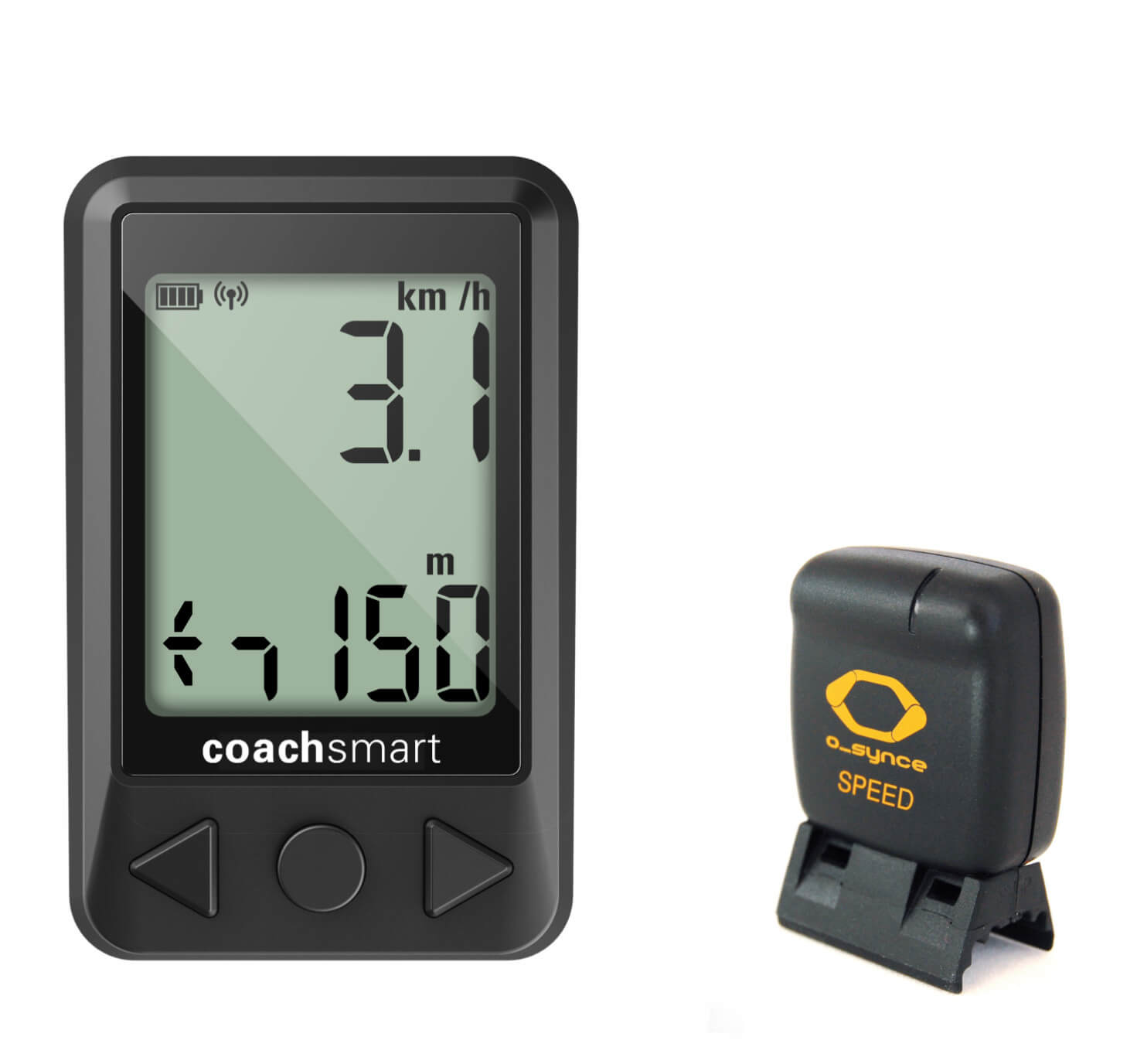 Bundle: coachsmart & ANT+ speed Sensor
Practical combination with a Speed Sensor This practical bundle is suitable especially for those, who want to use their coachsmart without a smartphone. The distance and speed measurement with an ANT+ sensor is also more accurate than GPS and works in all weather conditions. One Bike Computer - Countless Possibilities Coachsmart is a small and easy to use bike computer with a battery life of over 300 hours and enormous extendability. You can use it as a simple "bicycle computer", but also as a full-value training device. You get your data from sensors, your smartphone or you can simply use both at the same time. You decide which data you want to see. Functions The coachsmart connects with all standard ANT+ sensors, but also with electronic shiftig systems, e-bikes and smartphones. Its features can always be extended. Thus every cyclist will find the right configuration. E-Biking with Coachsmart The latest coachsmart-firmware allows connection with GIANT and Liv e-bikes (model year 2020) and Turbo Levo & Kenevo by Specialized and Rocky Mountain Powerplay (mit iWoc TRIO V3 Remote). Coachsmart replaces the missing display and shows you important data of your e-bike at any time. You can find the list of compatible e-bikes by GIANT and Liv here. Your Benefits of E-Biking with Coachsmart Accurate display of the battery status of your e-bike Display of the current support level Display of remaining range, so that you always know how far you can still ride your e-bike Speed display Display of the distance Display of the total distance (odometer) Display of travel time Display of the cadence Display of input power, i.e. you can see with which power you pedal Note: Please note that your e-bike must have the latest firmware. This is the only way to ensure functionality. If your coachsmart does not connect to your e-bike, please contact your dealer. Navigation with coachsmart1 With the naviki app, you can use the coachsmart as a navigation device. Your beloved smartphone stays safely in your backpack or bag and you save its battery life. Furthermore, the display contrast is very high even in sunny weather conditions, which gives you excellent readability. You can also use your coachsmart in the rain, because unlike most smartphones, it is completely waterproof. Your Benefits of Navigation with coachsmart Perfect route planing and navigation through smartphone app Maximum accuracy in determining your location Precise altitude information by comparing GPS, map data and barometric sensor in the smartphone2 Battery saving thanks to switched off smartphone display Display of all important routing information directly on the coachsmart Training with coachsmart Coachsmart shows you all important data you need for your training. You can later upload your training data to apps like Strava where you can share and compare it with other athletes. Furthermore, your coachsmart is very light and takes up very little space on your handlebars. You don't have to worry about charging because its battery life is over 300 hours. Your Benefits of Training with coachsmart Easily upgradeable to a high performance training computer (ANT+ heart rate belt, power meter, cadence sensor, electronic gear)3 Differentiated display of heart rate and performance data Shimano Di2 & Sram eTAP gear shif indicator Accurate battery level display of all gearshift components Shifting Profiles & Gear Shifting Adjustment (only Di2) Overview of all Functions ANT+ connectivity Travel time Distance Speed Heartrate Cadence Power Information from electronic shifting systems like Shimano Di2, SRAM eTAP, Campagnolo Super Record EPS, FSA K-Force WE: gear indication, battery status Smartphone connectivity Travel time Clock Laps Altitude GPS Data: Navigation, Speed, Distance E-bike connectivity Battery status of the e-bike Display of support level Wireless shifting of support level Cadence 1 The navigation with the naviki app and coachsmart works by activating the turn-by-turn hints. There is a one-off fee of 3,79€ (Android) and 3,99€ (iOS). 2Depends on the hardware of the smartphone. Smartphones with barometric sensor are e.g. Apple iPhone 5 and later; Samsung Galaxy S3 and later. 3 Appropriate ANT+ accessories required. Technical Data Specifications Battery: CR2032 (life span >300h) Dimensions: 60x38x16 mm Weight: 26g with the battery Connectivity ANT+ for sensors Bluetooth® Low Energy for smartphone connectivity "Translator" of ANT+ information to Bluetooth® ANT+ LEV for e-bikes Shipping components coachsmart with CR2032 battery Holder for the handlebars Mounting material Instructions
€89.90*

€104.80*

(14.22% saved)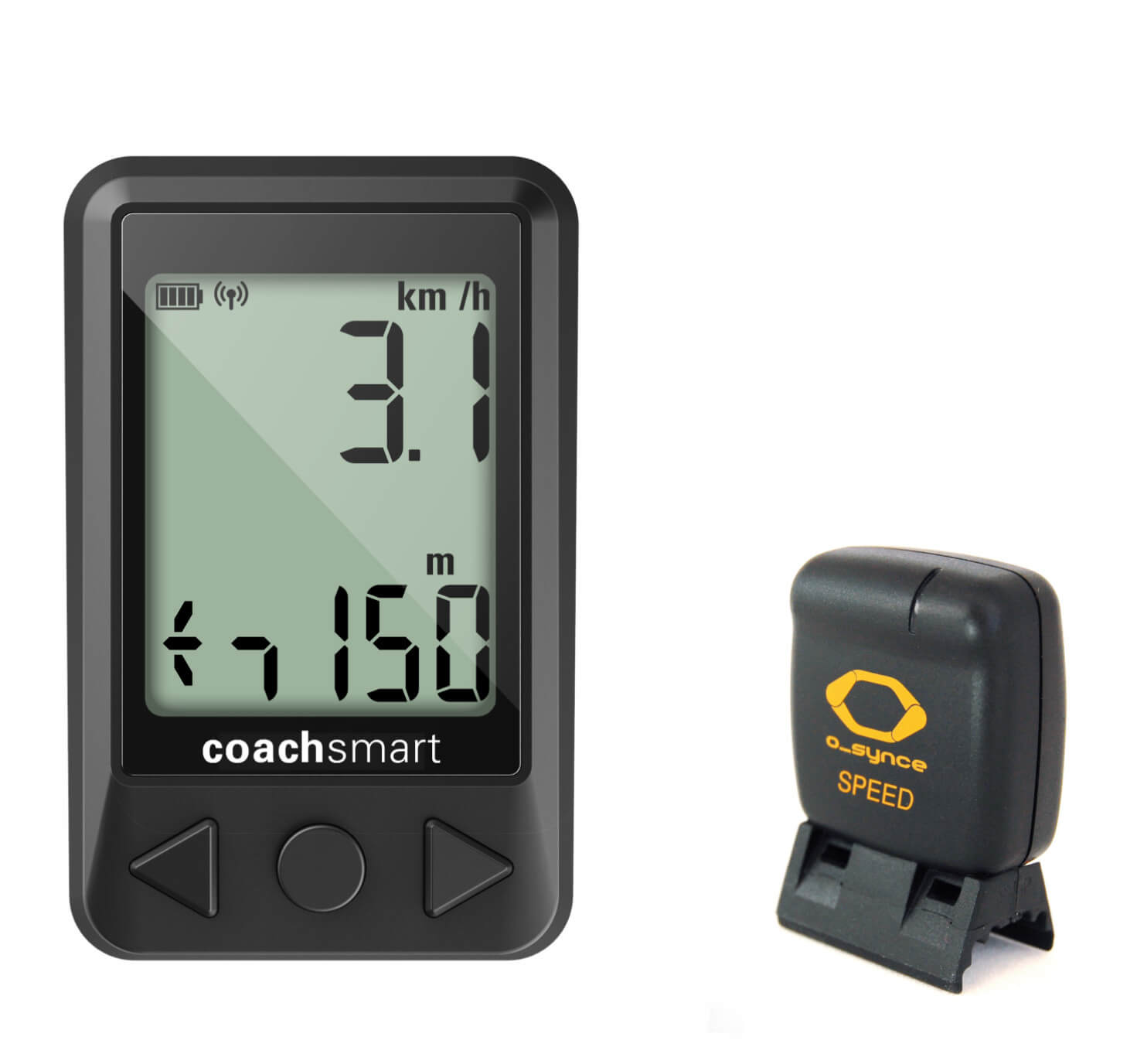 Bundle: coachsmart LEV & ANT+ speed sensor
Practical combination with a Speed Sensor This practical bundle is suitable especially for those, who want to use their coachsmart LEV without a smartphone. The distance and speed measurement with an ANT+ sensor is also more accurate than GPS and works in all weather conditions. The Bicicle Computer for your Specialized LEVO & Kenevo Coachsmart LEV is a small and easy to use bike computer with a battery life of over 300 hours and enormous expandability. Coachsmart LEV connects directly with your e-bike and shows you important data, such as the current battery status. With coachsmart LEV you always know how long your battery will last and when it is time to recharge it. Specialized E-bikes Turbo Levo & Kenevo up to model year 2018 also allow the switching of the support levels with the help of the coachsmarts LEV. You can also expand your coachsmart LEV with intelligent data from your smartphone and sensors. Functions The coachsmart LEV connects to E-bikes such as Turbo Levo or Kenevo by Specialized, but also to all common ANT+ sensors, electronic shifting systems and smartphones. Its features can always be extended. So every cyclist will find the right configuration. E-Biking with coachsmart LEV The coachsmart LEV connects to e-bikes that use the ANT+ LEV profile. These are for example the Turbo Levo & Kenevo from Specialized. So coachsmart LEV replaces the missing display and shows you important data of your e-bike at any time. Your benefits when biking with the coachsmart LEV Accurate display of the battery status of your e-bike Display of the current support level Display of remaining range, so that you always know how far you can still ride your e-bike Speed display Display of the distance Display of the total distance (odometer) Display of travel time Display of the cadence Display of input power, i.e. you can see with which power you pedal Navigation with caochsmart LEV1 With the naviki app, you can use the coachsmart LEV as a navigation device. Your favourite smartphone stays safely in your backpack or bag and you save its battery life. Furthermore, the display contrast is very high even in sunny weather conditions, which gives you excellent readability. You can also use your coachsmart LEV in the rain, because unlike most smartphones, it is completely waterproof. Your Benefits of Navigation with coachsmart LEV Perfect route planing and navigation through smartphone app Maximum accuracy in determining your location Precise altitude information by comparing GPS, map data and barometric sensor in the smartphone2 Battery saving thanks to switched off smartphone display Display of all important routing information directly on the coachsmart LEV Overview of all Functions ANT+ connectivity Travel time Distance Speed Heartrate Cadence Power Information from electronic shifting systems like Shimano Di2, SRAM eTAP, Campagnolo Super Record EPS, FSA K-Force WE: gear indication, battery status Smartphone connectivity Travel time Clock Laps Altitude GPS Data: Navigation, Speed, Distance E-bike connectivity Battery status of the e-bike Display of support level Wireless shifting of support level Cadence 1 The navigation with the naviki app and coachsmart works by activating the turn-by-turn hints. There is a one-off fee of 3,79€ (Android) and 3,99€ (iOS). 2Depends on the hardware of the smartphone. Smartphones with barometric sensor are e.g. Apple iPhone 5 and later; Samsung Galaxy S3 and later. 3 Appropriate ANT+ accessories required. Technical Data Specifications Battery: CR2032 (life span >300h) Dimensions: 60x38x16 mm Weight: 26g with the battery Connectivity ANT+ for sensors Bluetooth® Low Energy for smartphone connectivity "Translator" of ANT+ information to Bluetooth® ANT+ LEV for e-bikes Shipping components coachsmart with CR2032 battery Holder for the handlebars Mounting material Instructions
€89.90*

€104.80*

(14.22% saved)