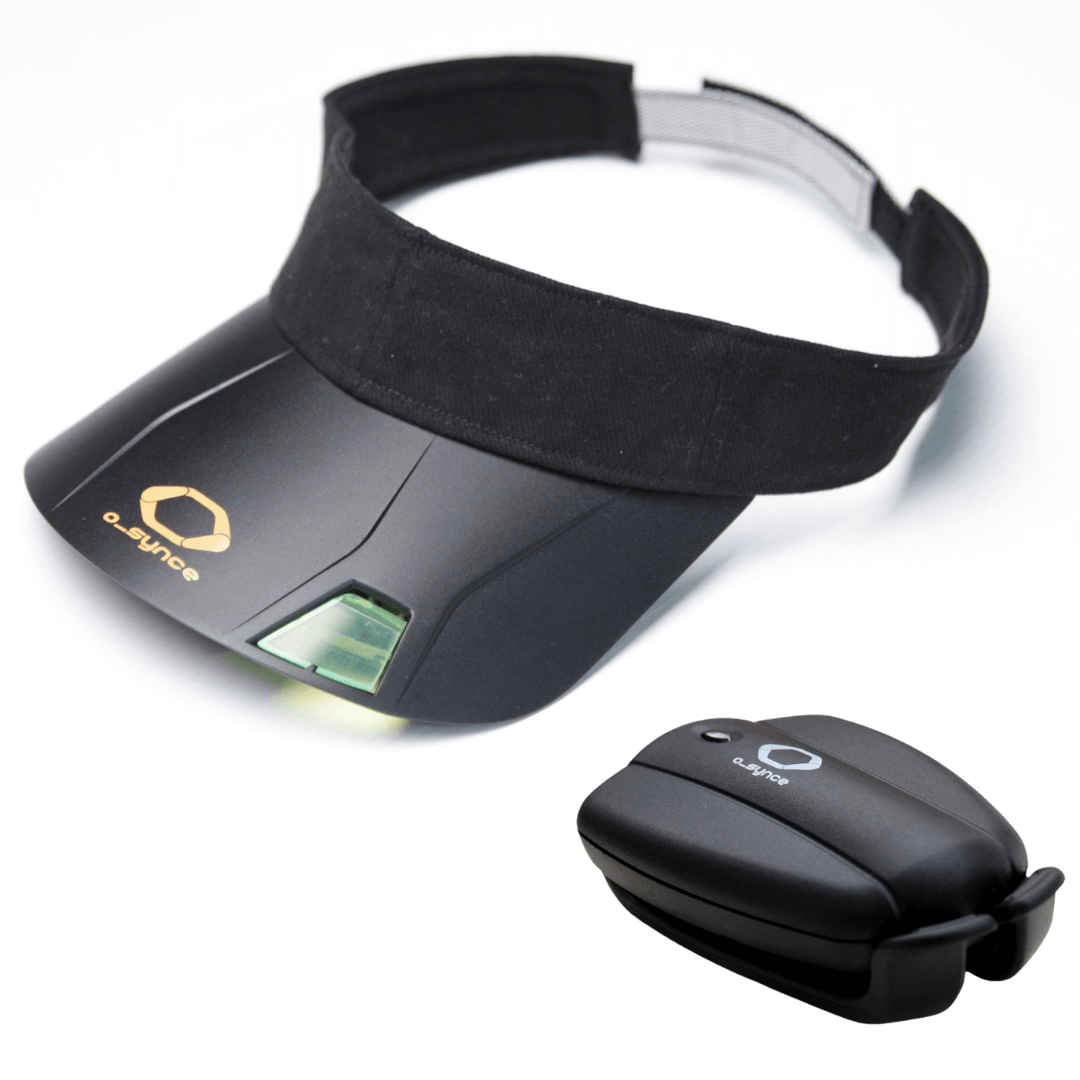 screeneye x | Running cap mit head-up Display & max run
Das ist die neue Art zu trainierenMit der Weltneuheit data4vision: Screeneye x Sports Visor mit Digitaler (ANT+) Laufsensor. Präsentiert o-synce eines der innovativsten Trainingssysteme auf dem Markt. Die gesamte Sportelektronik ist im Schirm der Kappe integriert und stellt alle Daten jederzeit sichtbar auf dem integrierten Heads-Up-Display dar. Und der max run ist das ideale Tool für eine umfassende Analyse und Steuerung des Lauftrainings. Wenn du den Lauf-Geschwindigkeitssensor einmal mit screeneye gekoppelt hast, die ANT+ Daten verarbeiten kann, gibt er künftig Auskunft über Laufgeschwindigkeit, zurückgelegte Strecke, Durchschnittsgeschwindigkeit sowie Schrittzahl. Läufer und für viele Ausdauersportler ergeben sich bisher unerreichbare Trainingsmöglichkeiten. Ohne Kalibrierung (die der Nutzer auf einer definierten Strecke, z.B. einer 400 m Bahn, vornehmen kann) liegt die Genauigkeit des Sensors bei 95%. Mit Kalibrierung steigt sie auf 97 bis 98%. -Die Übertragung zur screeneye erfolgt bei 2,4 GHz mit ANT+Sport-Protokoll. -Das Gewicht des Sensors beträgt 27 Gramm mit Batterie.-Die Reichweite beträgt bis zu 3 Metern.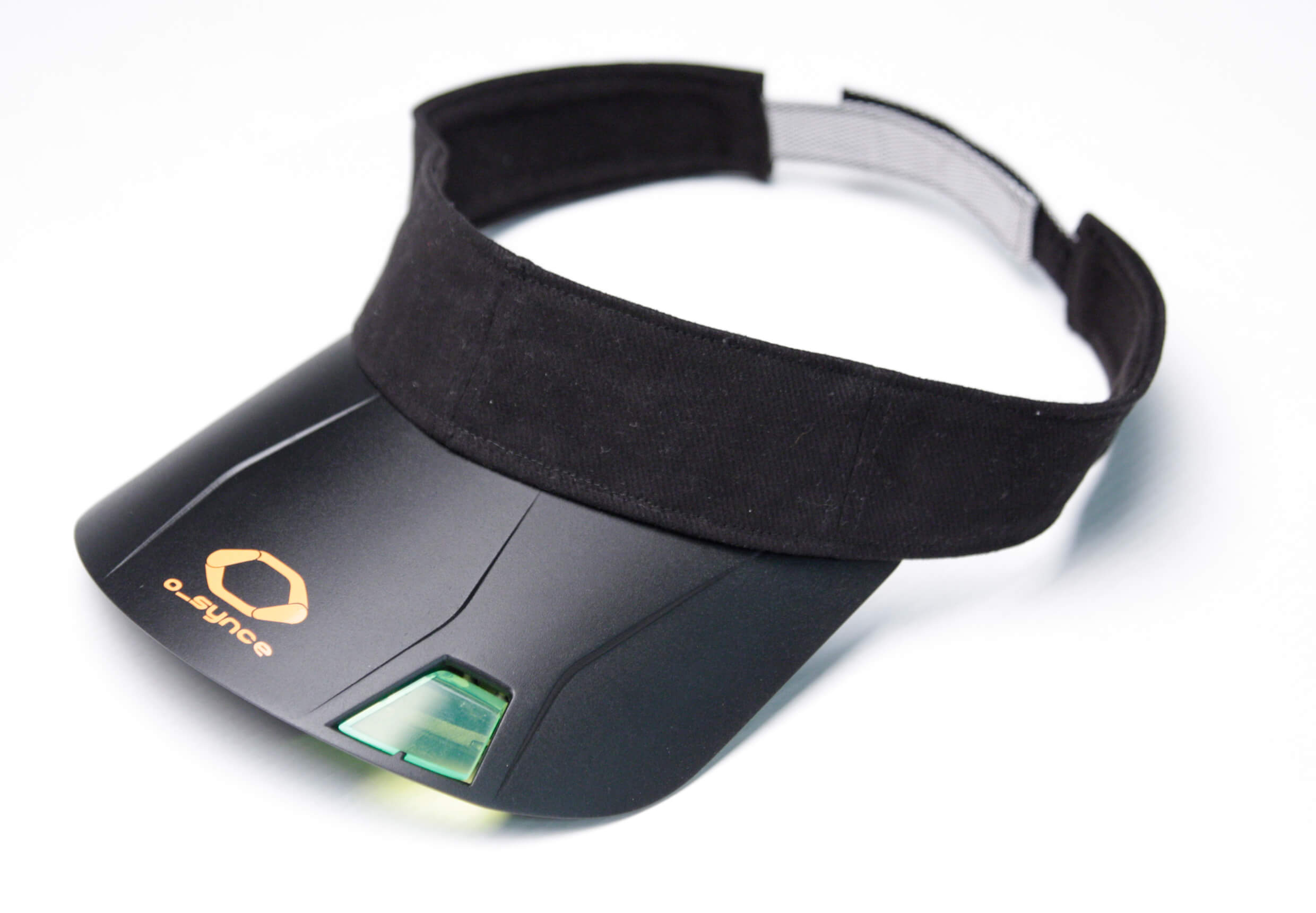 screeneye x | Running Cap with Heads-Up Display
With this sports visor screeneye x the training is even more fun. The innovative head-up display allows to display the training data directly into the user's field of vision.Using any ANT+ sensor the screeeneye x displays all training data such as heart rate, speed, distance, stop times, lap times, training zones and coaching tips. The display is illuminated by way of a light collection film integrated in the visor, which makes the numbers easy to read even in poor lighting conditions. Any commercially available ANT+ sensor or the original accessories from o-synce may be connected with the screeneye x to measure heart rate, distance and speed. All training data can be exported to the PC via Micro USB connection. data4vision concept data4vision is the innovative concept for the visualization of training data. The ultra-light computer and head-up display are placed inside the sports visor, which allows a continuous control and analysis of your training. Training with heart rate The adjustable heart frequency zone which is shown by a visual indicator, allows a continuous control of your heart rate. Always have an eye on your workout and stay in the ideal training range. Run differently Together with optional maxrun speed sensor you can measure your speed and distance precisely. The trainer in your vision The trainer function will allow you to set up flexible training programs in advance to your training. Just download your preset workout and let the screeneye x guide you through your training. Analyzing with PC Via Micro USB and traininglab software you can easily document your training data, analyse your progress or simply have a look at some interesting statistics. Why not compare your current workout with previous training sessions or have a look how the weather influences your performance? The traininglab doesn't cost you anything but is an exciting tool for analysis and further improvement of your strength and endurance. If you are a POLAR user, the POLAR plugin gives you the possibility to transfer your training data from the POLAR software or carry on using your POLAR products with traininglab. Train like a pro with Trainingsplan.com Trainingsplan.com provides the possibility to create training schedules which adapt to your needs. If you are ill or have no time for your workout, the schedule will be calculated anew. Many details in your life may influence your training schedule. With an accommodating schedule you will always make the best out of your workout.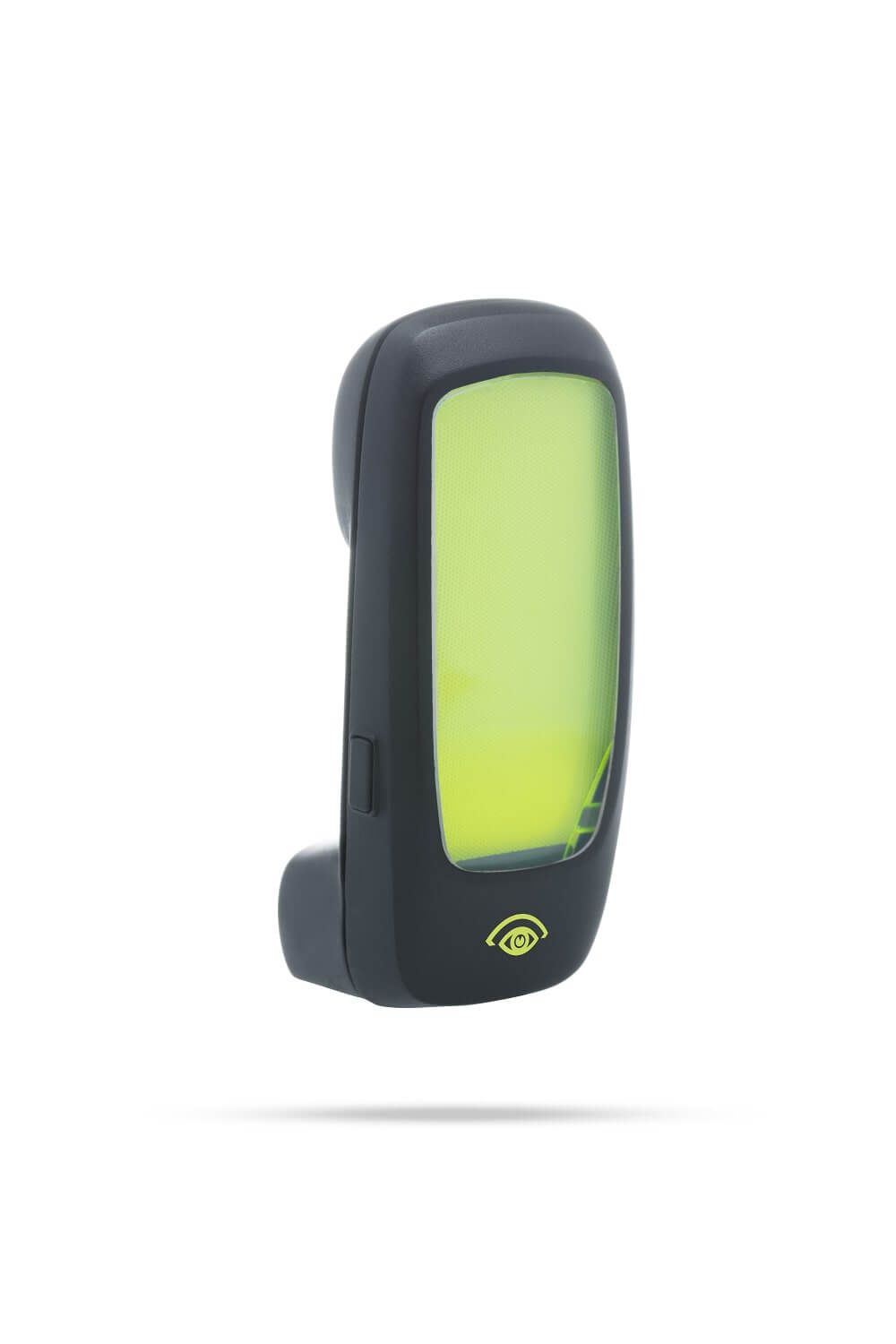 USEE
The first Head-Up-Display for Bike Helmets The USEE® is a head-up display for cyclists that enables intelligent monitoring of all relevant performance parameters and safe navigation in all weather and light conditions. You can use the USEE® in addition to your existing bike computer or even replace it completely with the USEE®. Eyes-on-the-road-Benefit With the Eyes-on-the-Road benefit, USEE® enables intelligent monitoring of all relevant performance parameters and safe navigation in cycling. This keeps your eyes on the road and your hands on the handlebars. Light and Sustainable With a weight of only 20 grams, USEE® is comfortable to wear and also interesting for cyclists who otherwise look after every unnecessary gram. The extremely high load capacity and the 100% waterproof case make the USEE® a perfect extension for all cycling enthusiasts who do not want to lose sight of safety as well as performance. The USEE® is equipped with a button cell with a runtime of up to 400 hours. You can therefore go biking without charging cables and say goodbye to short battery life. Automatic adaption to ambient Light The LCD display allows excellent legibility of the information displayed in all weather conditions and automatically adapts to the ambient light thanks to the UV collector. Four integrated LEDs additionally provide permanent illumination of the display in the dark. This means that all important data remains in view even at night and in fog. Display and Operation The display of the USEE® consists of two areas and with the simple one-button design it is easy to switch through the various display modes. The position of the display can be flexibly adjusted using the adjustable holder. Optionally, you can operate the USEE® with the multiremote directly from your handlebars. Functions The USEE® head-up display has various functions and options. In stand-alone mode you can view various data from the connected ANT+ sensors . In connection with a smartphone USEE® works as a second display and can show the data of the sports app Naviki1. The smartphone remains protected in your pocket and its battery life is extended automatically. In addition, USEE® forms a bridge from A to B, i.e. it translates the data from the ANT+ sensors to any smartphone and sports watch that supports Bluetooth® Smart. USEE® is also compatible with electronic shifting systems such as Shimano Di2, SRAM eTAP, Campagnolo Super Record EPS, FSA K-Force WE. Here it can display the current gear and the battery status of the gearshift systems. E-biking with USEE® The latest USEE-Firmware allows connection to E-bikes of the brands GIANT and Liv, Orbea (models of 2020) and Turbo Levo & Kenevo by Specialized. The USEE replaces the missing display and shows you important data of your e-bike at any time. A list of the compatible e-bikes by GIANT and Liv you can find here. Your Advantages when Biking with USEE® Exact display of the battery status of your e-bike Display of the current support level Display of the remaining distance, so you know at all times how far you can still go with your e-bike Speed display Display of the daily kilometers Display of the total distance (odometer) Display of the biking time Display of thecandence Display of the input power, the force with wich you push your pedals You can see everything, also at night thanks to the night-vision Note: Please note that your e-bike must have the latest firmware. This is the only way to guarantee functionality. If your USEE does not connect to your e-bike, please contact your dealer. Navigation with USEE® In combination with the Naviki App2 USEE® turns into a real navigation display. The navigation app Naviki offers worldwide route planning and navigation for different purposes and bikes. USEE® provides an optimal solution for those who do not want to have their beloved and often expensive smartphone on the handlebars. USEE® connects to the mobile phone via Bluetooth and displays turn-by-turn instructions. Your smartphone can be stored in your pocket or backpack. It remains undamaged and its battery life is extended up to 13 hours. Plus, the USEE® head-up display offers excellent readability in all weather conditions.. Special Features If required, both the current heart rate and the power can be displayed simultaneously. This happens as soon as the USEE® is connected to a heart rate monitor and a power meter at the same time. The two most important informations are always in your line of sight, which is especially useful for performance oriented bikers. USEE® is compatible with electronic gear shift systems such as Shimano Di2, SRAM eTAP, Campagnolo Super Rekord EPS, FSA K-Force WE. With USEE® you always have the current gear and the battery status of the shift system in view. At the same time, the bike does not get a gram heavier and the handlebars are not overloaded with bike computers. The particularly economical racing cyclists will greatly appreciate this feature. Awards Overview of all Functions ANT+ connectivity Travel time Distance Speed Heartrate Cadence Power Information from electronic shifting systems like Shimano Di2, SRAM eTAP, Campagnolo Super Record EPS, FSA K-Force WE gear indication, battery status Smartphone connectivity Trael time Clock Laps Altitude GPS Data: Navigation, speed and distance E-bike connectivity Battery status of the E-bike Current support level Wireless shifting of the support level Cadence 1 The navigation with the Naviki App and coachsmart/ USEE works by activating the turn directions. The one time costs for the app are 3,79€ for (Android) or 3,99€ (iOS). 2Depends on the hardware of the smartphone. Smartphones with barometric sensor are e.g. Apple iPhone 5 and newer; Samsung Galaxy S3 and newer. 3 Appropriate ANT+ accessories required. Technical data Specifications Battery: CR2032 (run time >300h) Dimensions: 73x30x30 mm Weight: 20g with Batterie Connectivity ANT+ for sensor connectivity Bluetooth® Low Energy for Smartphone connectivity "Translator from ANT+ Informationen to Bluetooth® ANT+ LEV for e-bike connectivity Contents of Delivery USEE with CR2032 Batterie Helmet adapter Practical case Mounting material Instructions