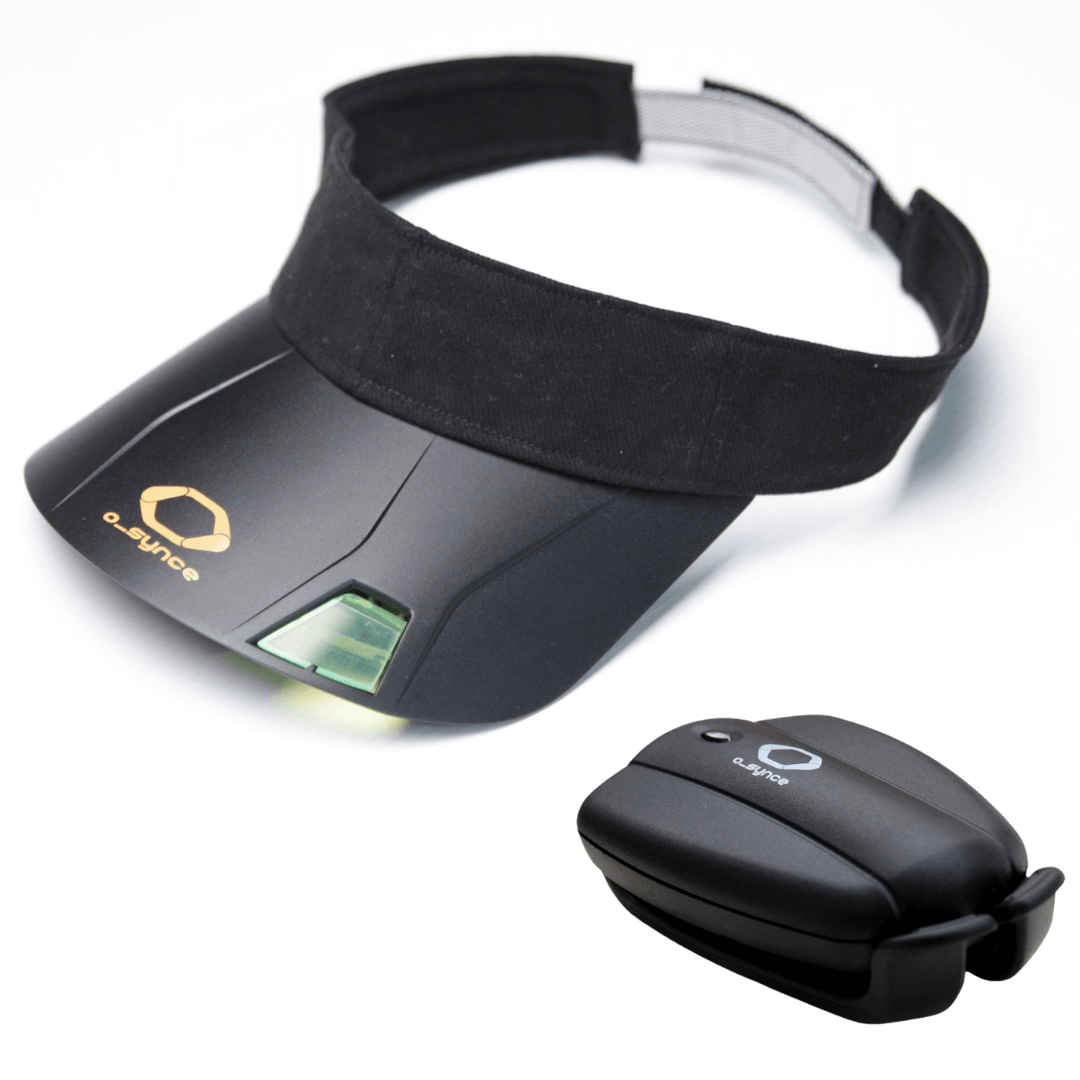 screeneye x | Running Cap mit Head-Up-Display + Max Run (Laufsensor)
screeneye x | Running Cap mit Head-Up-Display + max run (Laufsensor) Entdecken Sie die Zukunft des Lauftrainings mit der screeneye x | Running Cap und dem Laufsensor max run von o_synce. Heads-Up-Display: Das integrierte Heads-Up-Display bietet eine Echtzeitanzeige der wichtigsten Laufdaten, ohne dass der Blick von der Strecke abgewendet werden muss. Laufgeschwindigkeit, zurückgelegte Strecke, Durchschnittsgeschwindigkeit und Schrittzahl sind direkt im Sichtfeld des Läufers abrufbar. ANT+ Laufsensor für Präzision: Der max run Laufsensor, kompatibel mit dem ANT+ Protokoll, ermöglicht eine drahtlose und äußerst präzise Übertragung von Trainingsdaten. Die Kopplung mit dem max run eröffnet umfassende Analyse- und Steuerungsmöglichkeiten für ein optimales Lauftraining. Genauigkeit und Kalibrierung: Der Laufsensor erreicht eine beeindruckende Genauigkeit von 95%, ohne Kalibrierung. Durch die einfache Kalibrierung auf einer definierten Strecke, beispielsweise einer 400 m Bahn, steigt die Genauigkeit auf beeindruckende 97 bis 98%. Leicht und kabellos: Mit einem Gewicht von lediglich 27 Gramm inklusive Batterie beeinflusst der Sensor nicht das natürliche Laufgefühl. Die drahtlose Übertragung erfolgt bei 2,4 GHz, wodurch maximale Bewegungsfreiheit gewährleistet ist. Maximale Reichweite: Die Übertragungsreichweite des Sensors beträgt bis zu 3 Metern, was eine stabile Verbindung zwischen dem Sensor und der screeneye gewährleistet. Tauchen Sie ein in die neue Ära des Lauftrainings mit der screeneye x | Running Cap mit Head-Up-Display + max run (Laufsensor) von o-synce. Nutzen Sie bisher unerreichte Trainingsmöglichkeiten und erleben Sie, wie fortschrittliche Technologie Ihr Lauftraining auf ein neues Level hebt.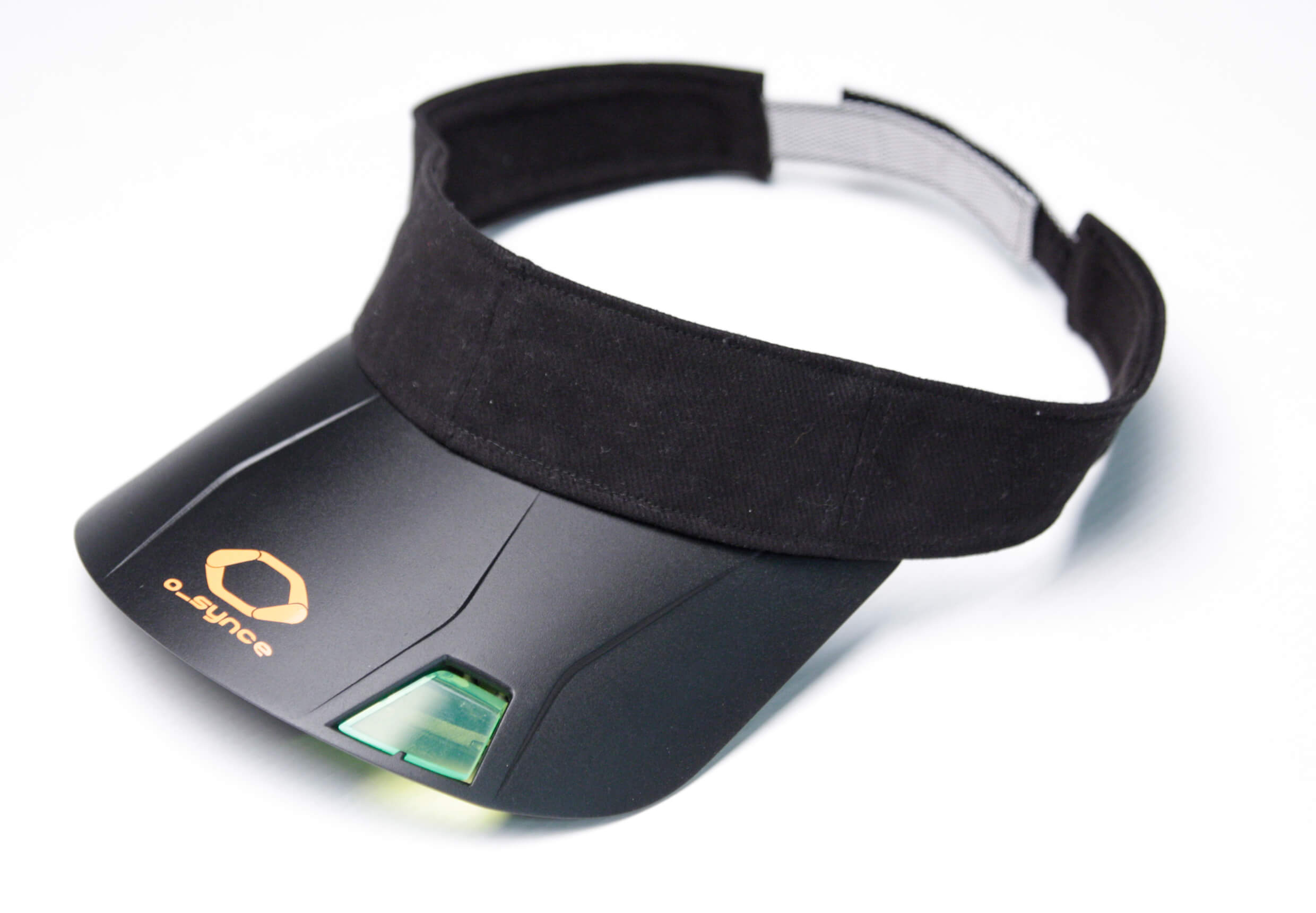 screeneye x | Running Cap with Heads-Up Display
With this sports visor screeneye x the training is even more fun. The innovative head-up display allows to display the training data directly into the user's field of vision.Using any ANT+ sensor the screeeneye x displays all training data such as heart rate, speed, distance, stop times, lap times, training zones and coaching tips. The display is illuminated by way of a light collection film integrated in the visor, which makes the numbers easy to read even in poor lighting conditions. Any commercially available ANT+ sensor or the original accessories from o-synce may be connected with the screeneye x to measure heart rate, distance and speed. All training data can be exported to the PC via Micro USB connection. data4vision concept data4vision is the innovative concept for the visualization of training data. The ultra-light computer and head-up display are placed inside the sports visor, which allows a continuous control and analysis of your training. Training with heart rate The adjustable heart frequency zone which is shown by a visual indicator, allows a continuous control of your heart rate. Always have an eye on your workout and stay in the ideal training range. Run differently Together with optional maxrun speed sensor you can measure your speed and distance precisely. The trainer in your vision The trainer function will allow you to set up flexible training programs in advance to your training. Just download your preset workout and let the screeneye x guide you through your training. Analyzing with PC Via Micro USB and traininglab software you can easily document your training data, analyse your progress or simply have a look at some interesting statistics. Why not compare your current workout with previous training sessions or have a look how the weather influences your performance? The traininglab doesn't cost you anything but is an exciting tool for analysis and further improvement of your strength and endurance. If you are a POLAR user, the POLAR plugin gives you the possibility to transfer your training data from the POLAR software or carry on using your POLAR products with traininglab. Train like a pro with Trainingsplan.com Trainingsplan.com provides the possibility to create training schedules which adapt to your needs. If you are ill or have no time for your workout, the schedule will be calculated anew. Many details in your life may influence your training schedule. With an accommodating schedule you will always make the best out of your workout.